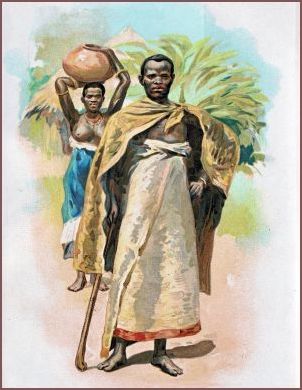 Costume of British and German East Africa
This African costume is taken from a collection of drawings of late 19th century.
British East Africa in a broad sense included the territories of East Africa from the nineteenth to the twentieth century that were under British control, ie the current territories of Kenya, Uganda, Tanganyika and Zanzibar (the latter united in Tanzania). German East Africa (German: Deutsch-Ostafrika) corresponded to the current states of Burundi, Rwanda and Tanzania (excluding the Zanzibar archipelago).